About / Faqs
Frequently Asked Questions
Still have a question? Send us an email below or call us at 801.510.6509
Great Room
This breathtaking room and outdoor area is one of our most comprehensive spaces. It offers the elegance of a 20-foot ceiling, a sun-kissed solarium, bar and dance floor, and a whimsical outdoor area with waterfalls, lush gardens, and beautiful pergolas. Perfect for weddings, receptions, dances and any other large events, this space will blow you and your guests away. We provide a professional AV system with 15-ft. screen to display your videos, an amazing sound and light system, tables, chairs, and have many options of decor to make your day unforgettable.
Gathering Room
Corporate clients can feel at ease as everything they need to host a seminar, business meeting, holiday party, or any other type of business event will be provided. Our Conference room boasts top-of-the-line AV equipment including smart boards, large TVs and projectors, mics, ample power sources, desks, chairs, and a banquet area for cocktail hours and snacks.
Opulent Room
For more intimate gatherings, our Opulent room provides everything you need, including a fireplace, outdoor patio and grassy area, a beautiful modern farmhouse feel, and a serving area/bar. Bride and groom rooms are available for use that provide a wonderful area to get ready for your big event. We include tables, chairs and white linens to make your day simple and easy!
Our Story
Hi! We are Kris, Nan, Nick and Talia Painter, and we are the faces behind Talia Event Center! Our story starts a few years back, when we were sitting at a wedding reception and dreaming about owning one of our own event centers. At that point it was all just a dream, but our excitement grew when we realized our dream could become a reality. We love getting involved with the community and helping people achieve the event they've always dreamed of. We have found that great attention to detail really sets a memory. We hope to make you feel like your event is the most important event of all time (because who's to say it isn't!?) and would be so pleased to work with you.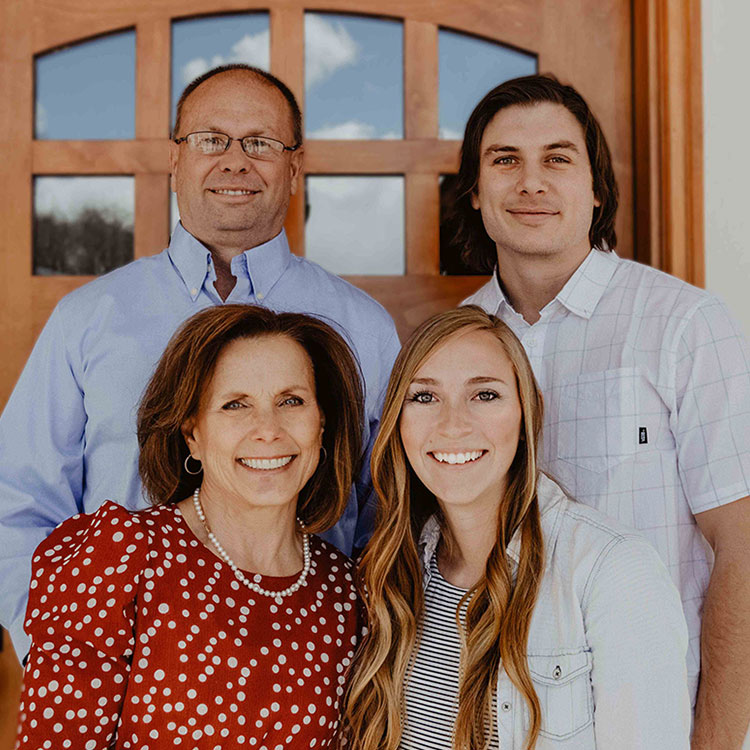 Send Us A Message
We would love to talk more about your event. Send us an email giving us some info, and we will contact you shortly. We can't wait to hear from you!
---
22 E 200 S
Clearfield, UT 84015